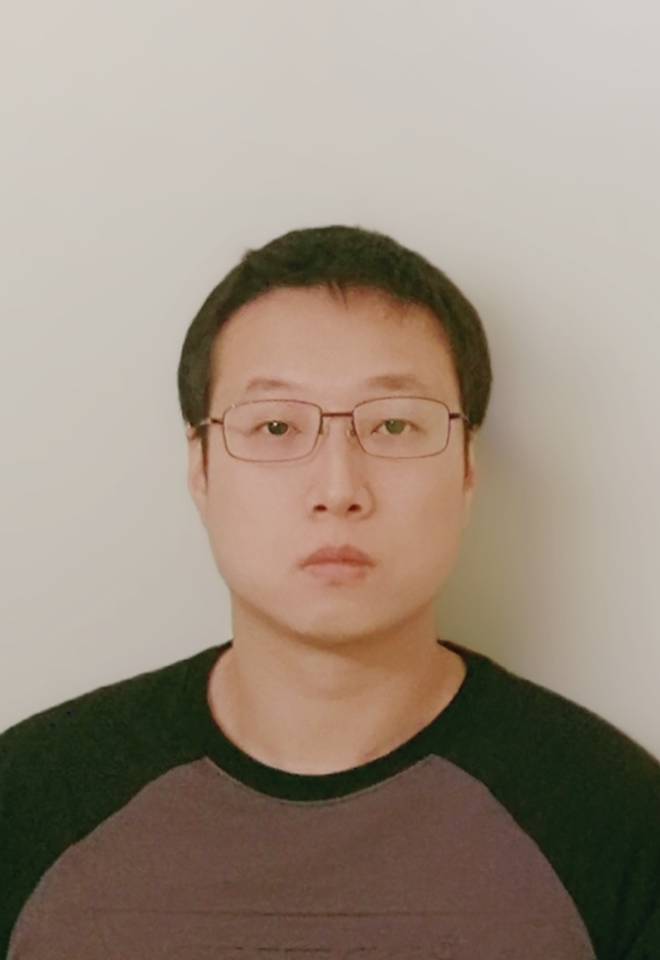 联系方式:xubo851@163.com
徐波,理学博士,徐州医科大学教授,博士生导师,江苏省特聘教授。本科毕业于中山大学生命科学学院,博士毕业于中山大学中山医学院。2014-2019年先后在美国俄亥俄州立大学和希望之城医学研究中心从事博士后研究工作,2019年晋升为希望之城医学研究中心助理研究员。2021年入职徐州医科大学,课题组致力于抗肿瘤免疫,抗病毒免疫和新型生物疗法的临床转化研究,主要开发以HSV、AAV溶瘤病毒和CAR-T、CAR-NK细胞为平台的新型抗肿瘤生物疗法。近年来在Nature Biotechnology、Nature Communications、Cancer Research、 Clinical Cancer Research等杂志累计发表高水平论文17篇,累计影响因子大于150,并获美国及中国发明专利授权共计2项。
代表论文:
1.Bo Xu#, Rui Ma#, Luke Russell, Ji Young Yoo, Jianfeng Han, Hanwei Cui, Ping Yi, Jianying Zhang, Hiroshi Nakashima, Hongsheng Dai, E. Antonio Chiocca, Balveen Kaur, Michael A Caligiuri, Jianhua Yu. An oncolytic herpesvirus expressing E-cadherin improves survival in mouse models of glioblastoma. Nature Biotechnology. 2018 Nov 26 : 10.1038/nbt.4302.(#Contribute equally)
2.Bo Xu#, Lei Tian#, Jing Chen#, Rui Ma, Wenjuan Dong, Aimin Li, Jianying Zhang, E. Antonio Chiocca, Balveen Kaur, Mingye Feng, Michael A Caligiuri, Jianhua Yu. An oncolytic virus expressing a full-length anti-CD47 antibody enhances antitumor innate immune response to glioblastoma.Nature Communications.Accepted. (#Contribute equally)
3.Xu Bu#, Wang L#, González-Molleda L#, Wang Y, Xu J, Yuan Y. Antiviral activity of (+)-rutamarin against Kaposi's sarcoma-associated herpesvirus by inhibition of the catalytic activity of human topoisomerase II. Antimicrob Agents Chemother. 2014 Jan;58(1):563-73.(#Contribute equally)
4.Lei Tian#,Bo Xu#, Kun-Yu Teng, Mihae Song, Zheng Zhu, Yuqing Chen, Jing Wang, Jianying Zhang, Mingye Feng, Balveen Kaur, Lorna Rodriguez-Rodriguez, Michael Caligiuriand Jianhua Yu.Targeting Fc receptor-mediated effects and the "don't eat me" signal with an oncolytic virus expressing an anti-CD47 antibody to treat metastatic ovarian cancer.Clin Cancer Res.Accepted. (#Contribute equally)
5.Hui Cui#,BoXu#, Taizong Wu, Jun Xu, Yan Yuan, Qiong Gu. Potential antiviral lignans from the roots of Saururus chinensis with activity against Epstein-Barr virus lytic replication. J Nat Prod. 2014 Jan 24;77(1):100-10. (#contribute equally).
6.Yaping Sun, Wenjuan Dong, Lei Tian, Youliang Rao, Chao Qin, Sierra A Jaramillo, Erik W Settles, Shoubao Ma, Jianying Zhang, Kang Yu,Bo Xu, Jiazhuo Yan, Rui Ma, Zhuo Li, Sanjeet S Dadwal, Bridget M Barker, Paul S Keim, Pinghui Feng, Michael A Caligiuri, Jianhua Yu.Dual roles of a novel oncolytic viral vector-based SARS-CoV-2 vaccine: preventing COVID-19 and treating tumor progression.bioRxiv.. 2021 Jun 7;2021.06.07.447286..doi: 10.1101/2021.06.07.447286. Preprint.
7.Xu Cao, Bolei Li, Jing Chen, Jessica Dang, Siqi Chen, E Gulsen Gunes,Bo Xu, Lei Tian, Sabina Muend, Mustafa Raoof, Christiane Querfeld, Jianhua Yu, Steven T Rosen, Yingyu Wang, Mingye Feng.Effect of cabazitaxel on macrophages improves CD47-targeted immunotherapy for triple-negative breast cancer.J Immunother Cancer.2021 Mar;9(3):e002022. doi: 10.1136/jitc-2020-002022.
8.Manchao Zhang, Scarlett Acklin, John Gillenwater, Wuying Du, Mousumi Patra, Hao Yu,Bo Xu, Jianhua Yu, Fen Xia.SIRT2 promotes murine melanoma progression through natural killer cell inhibition.Scientific Reports.2021 Jun 21;11(1):12988.
9.Rui Ma, Ting Lu, Zhenlong Li, Kun-Yu Teng, Anthony G Mansour, Melissa Yu, Lei Tian,Bo Xu, Shoubao Ma, Jianying Zhang, Tasha Barr, Yong Peng, Michael A Caligiuri, Jianhua Yu.An oncolytic virus expressing IL-15/IL-15Rα combined with off-the-shelf EGFR-CAR NK cells targets glioblastoma.Cancer Research. 2021 May 18;canres.0035.2021. doi: 10.1158/0008-5472.CAN-21-0035.
10.Xinxin Li, Wenjuan Dong, Ansel P Nalin, Yufeng Wang, Pan Pan,Bo Xu, Yibo Zhang, Steven Tun, Jianying Zhang, Li-Shu Wang, Xiaoming He, Michael A Caligiuri, Jianhua Yu. The natural product chitosan enhances the anti-tumor activity of natural killer cells by activating dendritic cells. Oncoimmunology. 2018 Mar 13;7(6):e1431085.
11.Chelsea Bolyar, W Hans Meisen, Yeshavanth Banasavadi-Siddegowda, Jayson Hardcastle, Ji Young Yoo, Eric S Wohleb, Jeffrey Wojton, Jun-Ge Yu, Samuel Dubin, Maninder Khosla,Bo Xu, Jonathan Smith, Christopher Alvarez-Breckenridge, Pete Pow-Anpongkul, Flavia Pichiorri, Jianying Zhang, Matthew Old, Dan Zhu, Erwin G Van Meir, Jonathan P Godbout, Michael A Caligiuri, Jianhua Yu, Balveen Kaur. BAI1 Orchestrates Macrophage Inflammatory Response to HSV Infection-Implications for Oncolytic Viral Therapy. Clin Cancer Res. 2017 Apr 1;23(7):1809-1819. doi: 10.1158/1078-0432.CCR-16-1818. Epub 2016 Nov 9.
12.Jianfeng Han, Xilin Chen, Jianhong Chu,Bo Xu, Walter H Meisen, Lichao Chen, Lingling Zhang, Jianying Zhang, Xiaoming He, Qi-En Wang, E Antonio Chiocca, Balveen Kaur, Michael A Caligiuri, Jianhua Yu. TGFβ Treatment Enhances Glioblastoma Virotherapy by Inhibiting the Innate Immune Response. Cancer Res. 2015 Dec 15;75(24):5273-82. doi: 10.1158/0008-5472.CAN-15-0894. Epub 2015 Dec 2.